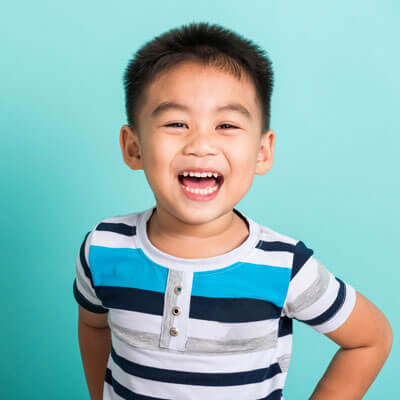 What is Fluoride?
Fluoride is a mineral that occurs naturally in things like plants, rocks, and even groundwater. In certain parts of the world, it's added to community water sources and dental products to help aid in the prevention of tooth decay.
Fluoride is important because it helps to diminish bacteria that can cause tooth decay in children and adults. When enamel breaks down, it's unable to repair itself. That's why taking proper care of teeth and gums is so important.
It's no secret that kids sometimes eat unhealthy foods, especially those that may be high in sugar. That's why fluoride treatments can be helpful.
What to Expect
There's nothing scary about a fluoride treatment. In fact, Chris E. Perkins, DDS and Associates offers different flavors for children to choose from, and many look forward to it as a part of their routine dental cleaning. The hygienist applies topical fluoride to the teeth. After a few minutes, the process is complete!
Learn More About Pediatric Fluoride Treatments
Dr. Perkins encourages all interested patients to book an appointment to learn more about pediatric fluoride treatments and how it can help their child achieve a beautiful, healthy smile. Contact the practice today to begin the process!
Contact Us »

Pediatric Fluoride Treatments Kingwood TX | (281) 358-3384