Meet Clay Yoder, D.D.S.
Dr. Clay Yoder grew up in Kingwood, where he cherished a multitude of enriching experiences. From participating in little league baseball teams to attending Church camps and football games, he felt deeply connected to this vibrant community. After graduating from Kingwood High School in 2012, Dr. Yoder embarked on his educational journey at Texas A&M University. His passion for music, nurtured during his time in the Kingwood band, led him to join the prestigious Fightin' Texas Aggie Band at college, where he also became a cadet in the Corp of Cadets. Throughout his four years at A&M, he not only honed his musical talents but also cultivated invaluable friendships and leadership skills.
In 2016, Dr. Yoder earned a BA in Chemistry with a minor in Biology from Texas A&M. Fueled by a strong desire to serve the community in a significant capacity, he explored various paths within the medical field, eventually choosing dentistry due to its potential for independent autonomy and the prospect of owning his own business in the future.
His dental journey began in 2017 when he enrolled in Indiana University dental school. The four years spent outside of Texas presented their own set of challenges, especially when navigating clinical requirements amidst the COVID-19 Pandemic. Nevertheless, Dr. Yoder believes that these experiences have contributed to his growth as a dentist, shaping him into a more resilient and skilled practitioner.
After graduating from dental school in 2021, Dr. Yoder spent the last two years practicing dentistry at a corporate office just north of Conroe. Now, he feels deeply honored to be working with Dr. Perkins and the wonderful staff at their dental practice. As he settles back into his beloved community, Dr. Yoder is eager to serve and provide exceptional dental care to the people he calls home.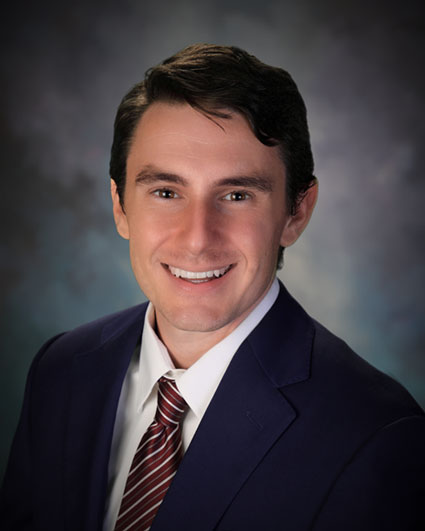 "I am deeply committed to providing exceptional dental care and serving the community I call home with passion and dedication."
-Dr. Yoder
Outside of the Practice
Beyond dentistry, Dr. Yoder enjoys spending his free time playing golf, staying active through exercise, and cherishing the company of his two Greyhounds and cats. He is a devoted sports fan, supporting his alma mater, the Aggie sports teams, and the Houston Astros. Furthermore, he actively engages in his faith as a member of the Good Shepherd Episcopal Church. Dr. Yoder is also a proactive member of both the American Dental Association and the Texas Dental Association, continually seeking to expand his knowledge and expertise in the field of dentistry.
Get to know more about Dr. Yoder today by booking a visit with him!

Dr. Clay Yoder | (281) 358-3384