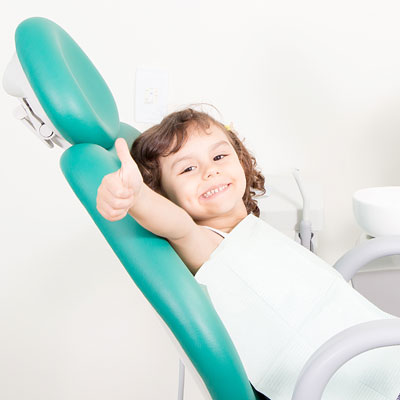 The First Dental Visit
Even though children lose their "baby teeth" over time, it's still important to care for them just as a person does with adult teeth. That's why it's recommended that a child visit our practice for their first dental visit around their third birthday. Aside from examining their mouth to make sure everything is looking great, visiting the practice early can help get them used to the dental world, making it less scary as they grow.
The first visit may involve x-rays or cleaning of their teeth. The hygienist and dentist will take a look inside the child's mouth to ensure the teeth are coming in properly, their gums look healthy, and there are no major red flags.
The dentist will also give parents cleaning tips and show them exactly how to care for their children's baby teeth.
As children grow and more baby teeth erupt, Dr. Perkins likes to see them every six months like adults. If a child ever needs a filling for a cavity, a laser can be utilized. Laser treatment is safe, precise and can reduce a child's anxiety because it is gentle.
What Every Parent Should Know
Dr. Perkins loves to educate patients on how they can best care for their little one's smile. Some of the common tips and tricks the team touches on with parents may include:
Oral hygiene during pregnancy and the effects on a developing baby
How to care for baby teeth
Proper oral hygiene habits for children
Preventative care, like sealants, when the time comes for your child
Whether or not orthodontics are recommended
Learn More Today
The entire team looks forward to welcoming children of all ages into the practice. Contact the practice today to learn more about the types of focused pediatric dental services offered by the team.
Contact Us »

Pediatric Dentistry Kingwood TX | (281) 358-3384